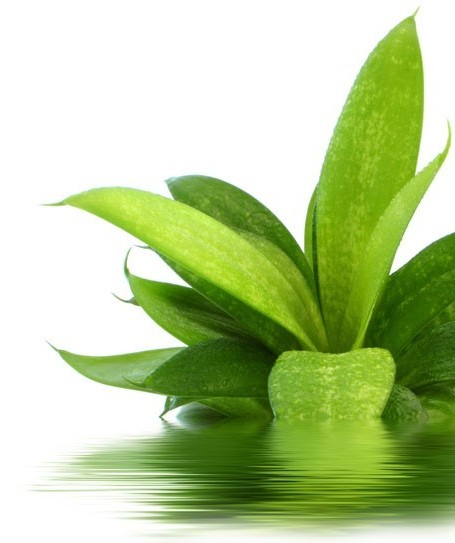 TESTIMONIALS
Current Laws And Using Testimonials
Under Victorian State Laws and bound by the Chinese Medicine Registration Board's rules on advertising, we are unable to share with you the many testimonials that people have shared with us from having experienced our services, albeit the reason why you are probably looking at our website or have contacted us is because you were referred to us by someone you know that was extremely happy with our service and commitment to them and that they had felt improvements and benefit from seeing us. This is particularly so for FlameTree, because up until now, we have not advertised that we offer this service.
We are, however, grateful for these laws as they protect the public, that's you, from the inappropriate use of information to sell you something without the mainstream acceptance of randomised control trials (RCT) to support their use. Testimonials, are obviously not RCT and therefore are not seen as 'valid' support in evidence based medicine, albeit, for the person experiencing the changes, they are true for them and it is their belief as to the benefits they feel, however, this cannot be generalised to everyone else, that is also including you.
Supportive Information For Our Services and Energy Medicine
This, however, does not translate to there are no RCT in what we do. The 3rd edition of Herbs & Natural Supplements – An evidenced-based guide (2010), by Dr. Lesley Braun and Dr. Marc Cohen (http://evolvesupport.elsevier.com) cite many research articles on various herbs and supplements that have been supported by randomised control trials. You can also do your own literature search through reliable medical databases, such as PubMed (http://www.ncbi.nlm.nih.gov/pubmed) to find supportive research articles for various complementary medicines.
This is exactly what Dr George Dellas (Chinese Medicine) did when he was introduced to energy medicine, such as FlameTree. George wanted to find supportive evidence for the use of FlameTree in the medical databases, particularly so when he was going to offer this as a option to his clients. It is clearly obvious, however, that as FlameTree is relatively new as an energy medicine healing system, there are no randomised control trials done specifically on FlameTree. Why? No one has done them, yet that is!
What Dr George Dellas (Chinese Medicine) Found In His Literature Review
Lack of randomised controlled trials is not unique to FlameTree. Hodges and Scofield (1995) suggest that the evidence in favour of energy healings as a phenomenon has to be viewed with care as almost all such records are anecdotal evidence and cannot be assumed to be proven scientifically. However, they highlight that due to the extensive amount of anecdotal evidence available is such that it cannot be ignored. Although single accounts can be rejected as unreliable, taken together the whole body of evidence indicates that there is a phenomenon in energy medicine that is worth investigating further.
This view is shared by Feinstein and Eden (2008) who state that although energy medicine is still a microdot on the health care landscape in terms of use, public recognition, and the economic resources allocated to its development…(energy medicine represents only a small fraction of 1% of the $2.2 trillion healthcare industry in the USA)… Norman Shealy, the founding president of the American Holistic Medical Association, has predicted based on striking clinical and emerging scientific findings that "energy medicine is the future of medicine".
Feinstein and Eden (2008) reviewed the current status of energy medicine and its increasing challenge to the biochemical paradigm that has dominated conventional medicine. Their review highlights six properties of energy medicine which they believe give it strengths that could augment conventional health care models. These include the ways energy medicine:
1. Can address biological processes at their energetic foundations (Reach)
2. Regulates biological processes with precision, speed, and flexibility (Efficiency)
3. Fosters healing and prevents illness with interventions that can be readily, economically, and non-invasively applied (Practicality)
4. Includes methods that can be utilized on an at-home, self-help basis, fostering a stronger patient and practitioner partnership in the healing process (Patient Empowerment)
5. Adopts non-linear concepts consistent with distant healing, the healing impact of prayer, and the role of intention in healing (Quantum Compatibility)
6. Strengthens the integration of body, mind, and spirit, leading not only to a focus on healing, but to achieving greater well-being, peace, and passion for life (Holistic Orientation).
To read this article (the six pillars of energy medicine) in full go to: http://www.innersource.net/em/publishedarticlescat/283-sixpillarsofem.html
Dr George Dellas (Chinese Medicine) Was Granted Permission To Use A Validated Outcome Measure For Energy Healing
Bishop et. al. (2010) and her team from the University of Southampton School of Medicine, Aldermoor Health Centre, Southampton, UK also have an interest in energy healing, i.e. 'spiritual healings'. They recognise that this is a neglected area of research and in order to conduct further research into the effects of healing, a valid and reliable outcome measure is needed that captures the experience of individuals receiving healing.
They therefore produced a psychometrically sound healing impact questionnaire that is acceptable to healers and researchers for use in future evaluations of energy healings. The resulting questionnaire is called the Harry Edwards Healing Impact Questionnaire (HEHIQ).
George and the In Focus team have been granted permission to use the HEHIQ to assist us in documenting changes in our healing sessions for you using a valid and reliable outcome measure. This will contribute to the growing body of evidence supporting the use of energy medicine systems, such as FlameTree. This is our commitment to you. When you are ready, you can contact us at any time. We are here to serve you and we will do everything that we can to help you in any way we can. We are extremely proud of our unique approach to your health and our professionalism and we look forward to you choosing us to assist you with your care so that you can too be open to the possibility of living your life to your full potential. Make a change in your life today and call the clinic to make your reservation.
References
Hodges R.D., Scofield A.M. Is spiritual healing a valid and effective therapy? J R Soc Med; 1995;88:203-207
Feinstein D., Eden D. Six Pillars of Energy Medicine: Clinical Strentghs of a Complementary Paradigm. Alternative Therapies in Health and Medicine; Jan/Feb 2008; 14, 1: Research Library
Bishop F.L., Barlow F., Walker J., McDermott C., Lewith G.T., The Development and Validation of an Outcome Measure for Spiritual Healing: A Mixed Methods Study. Psychother Psychosom; 2010;79:350-362
For more information go to our Our Healing Systems Explained and Research and Articles pages.